Language school Stuttgart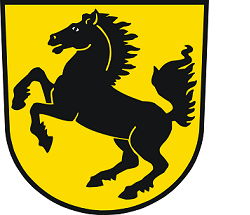 We provide tailor-made English courses for your company
As Germany's 7th largest city, Stuttgart with its location is naturally one of the most important cities in Germany and contains many leading international companies, especially in the automobile industry. The Business English Academy feels well positioned to offer your company in-house language training, that actually fits your company's needs.
We are specialized in working with companies and therefore, through our experience we understand what you require and how to achieve this.
Our trainers are all located in the Stuttgart area and are hand-selected by us for naturally their qualification in the English language (most are native speakers and the rest are native fluent), but also because they have very high soft skills. When working with adults, this is a crucial attribute, since learning a language is not only about technical details, but is also about coaching and understanding each individual in order to achieve their required goals.
We believe that teaching companies by department has a much more effective and rapid approach to learning English. The company will feel more satisfied because the employees are actually learning the language of their department and therefore to work much more effectively in this language, virtually from the start of their English course.

If there are many people in your company wishing to take English courses, we find it very effective at the beginning to offer each and every one of them our online placement test, which of course is free. This enables us not only to provide an accurate level of English according to the universal standard of the common European framework for language learning level system, but also to be able to create homogenous English level groups very rapidly.
We create each and every one of our English courses individually from scratch in order to fit the requirements that you need for your company. We can even produce special workshops or seminars with such diverse requirements such as helping your employees understand the Indian English accent better. This can be achieved through a series of workshops in combination with our e-learning platform, which enables us to also upload material, running parallel to this workshop, that is relevant to this workshop.
If you would like further information regarding how we achieve the creation of each course, please don't hesitate to call us by telephone or email us or, if you wish, ask for a personal appointment.