English Course / Language Course in Bremerhaven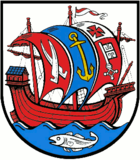 English language training
and
English language course
s for the city of
Bremerhaven
and surrounding areas.
The city of Bremerhaven is an extremely important area for Germany as a gateway to Germany and central Europe and because of this many diverse companies have their bases or certainly branches in the Bremerhaven area. We recognize this at Business English Academy and are there to support your business in its international endeavours and as an international company naturally we are there to support you in the English language.
We understand companies and therefore our policy is in a way unique to other language schools in as much as that we create every single language course. Every single language course is created with the aim of supporting your company to achieve its international goals. Therefore we create focused targeted English courses and English training.
Our trainers come from very diverse backgrounds, so that we can provide teachers with a specific skill set for specific courses. They have often worked in the area of English in which they are asked to teach. So if you are looking for IT English we have trainers that have either previously worked in the IT industry or certainly have a long experience as a trainer in IT English similarly, if you are looking for Technical English or Logistics English. All our trainers are native speakers and live locally in the Bremerhaven area.

We can also supply you with very specialized one-day, two-day or three-day workshops which can be as specialized as, for example, offering your employees the ability to understand the Indian English accent. If you need more information on our specialized seminars please click this link.
We also offer you the possibility to try one of our English courses by taking the opportunity of a special offer Business English Academy provides, namely a trial lesson.
If you need more information on the types of language courses we provide and how we provide them you can simply call us on:

or fill in the enquiry form on the left and we will get back to you.
We are in the Bremerhaven area.