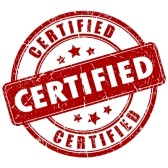 Our Quality Management Control:
In order to provide your company with the highest quality assurance for your language learning we only employ native fluent trainers which have a great deal of experience in teaching languages, are well qualified, are schooled by Business English Academy in our methodology and are chosen for their background experience in the area of specific English (eg Financial, Logistics or Legal).
Each of our trainers are continually assessed for the quality of work, punctuality, reliability and behavior in order to maintain highest possible standards.
All Business English Academy trainers are selected for their pedagogic and didactic skills, flexibility as well as their personal skills.
New teachers are thoroughly checked and tested and are then inducted into our methodology, instructed on classroom materials and schooled on Classroom management.
All of our trainers have either a full teacher degree or full qualification as a teacher for adults. For example a CELTA or Trinity certificate and many have both.
All courses are continually assessed during the course with the possibility of addition or alteration to the course content from our flexible trainers.