English Courses / English training in Dortmund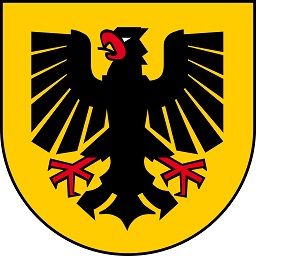 Are you looking for English courses or other types of language course or English training in Dortmund?
Dortmund is situated in an area of Germany that is of strategic importance to the country's business.
Positioned at the eastern end of the industrial 'Ruhrgebiet' Dortmund sits between many of Germany's main arterial Motorways.

It also possesses a large international Airport. This makes the city of Dortmund attractive to global businesses.

Where international companies do business is where the language of English comes in. As the world's first business language it is crucial for your company's growth to have a well educated workforce able to function at the top level in the English language.
We at Business English Academy pride ourselves on the quality of our English language services.

We have a very large team of native speaking English language trainers in your area. They are chosen by us because of their soft skills and also because of their professional background.
You may have noticed on our website that we can offer very specialized English language training and we think that in this regard Business English Academy is unique. For example if you are looking for Logistics English, or Real Estate English or Technical English we can provide courses that will help your company to achieve maximum efficiency in its international business. Our team of trainers are selected by us to be able to supply the types of targeted English (eg Technical English) courses that we create for you utilising their previous work experience. We engineers, lawyers and English trainers with IT backgrounds.


We also have a large and varied range of language workshops / seminars or we would create one for your company for your special needs. For example an Indian - English accent seminar lasting 1, 2 or 3 days.
For more information on some of our specialised seminars please click on the following link:

Business English Academy Seminars


If you require a personal visit please do not hesitate to ask by either phoning or filling in the email form on this page.