Language school Munich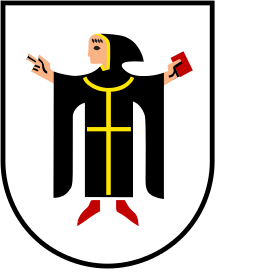 English training or Business English courses in Munich
With Munich as one of the great centres in the English language, we feel it necessary that, in order to learn modern English, companies take advantage of our specialised targeted English courses.
Every single one of our language courses is constructed from scratch for you. This means that your employees will benefit directly from our services and we feel that they are able to do their jobs much more efficiently almost immediately from the beginning of their English language course. Consequently, both the company and the company employees have much more positive approach to learning English.
We create courses for your departmental needs, such as Finance and Banking courses, HR courses, IT English courses, Logistics English courses, Medical English courses and Legal English courses. These are only a few examples of the type of English courses we can create for your company.
Our trainers all live within the Munich area and are selected by us for their specialised backgrounds that enable them to teach in the subjects required. We carefully select all our trainers naturally also for their language ability – all of our trainers are native fluent and come from English speaking countries such as the USA, Canada, Great Britain, Ireland, South Africa, Australia or New Zealand.

We offer a very extensive e-learning service, a virtual-learning platform, which means that the e-learning is dynamic and not fixed. We are therefore able to upload subject material relevant to the course and that runs parallel to the course.
We also offer live video conference learning online.
Our seminars and workshops are also extremely divers. We have produced for example workshops for the Indian English accent and this will link give you aanother example of the diversity of our workshops that we can offer you.
Please do not hesitate to contact us if you have questions regarding how we make our courses. You can do this either by telephone or email us; or if you require that one of our representatives comes by, we would certainly be more than happy to help out and book a personal appointment for you.