English Course / Language Course in Hannover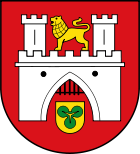 English lessons and English training for companies in the Hannover area
With many companies located in and around Hannover that do business internationally, Business English Academy can offer many options to support your staff in their day to day work where English is required.
Our native trainers, all of which live locally to the Hannover area, are handpicked by us, not only for their soft skills which we value highly but also particularly for the skills they have gained in their previous career.
We feel that we are unique amongst language schools in as much as that we provide targeted, focused English that will bring your employees into the English language. We believe that focused English is the modern way forward for English training in Germany. We have trainers with various backgrounds such as lawyers, IT specialists or trainers with logistics experience.
We create all our courses tailor-made for your needs, therefore if you require English specifically for your financial department we will create a course that caters exclusively to your needs. You will be able to fix the time and the location of the lessons, we regard this as part of our flexible service.
We can also provide specific workshops dedicated to such things as the Indian-English accent or more traditional seminars or workshops such as presentation workshops in English, or even how to improve your technical English writing.

All course participants can undergo a free online placement test free of charge which lasts for approximately one hour and will provide an instant result based on the common European framework for languages. This is an invaluable tool to sort various people into suitable groups.
We also have an extensive e-learning platform, which is a virtual learning platform which means it is as dynamic as our live courses with the possibility to upload new material every week, which complements your English course perfectly. We see this type of blended learning as a perfect match for productive English training. If you require further information regarding the possibilities of utilising our e-learning platform please contact us.

If you require further information as to how we create our targeted or focused English courses please do not hesitate to phone or email us. If you wish to have a personal appointment, please email us with this request.