Japanese Language Courses BEA
Japanese Language Courses and Japanese Intercultural Workshops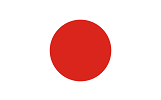 Many German companies have developed deep trading links with Japan a country with one of the strongest and most robust economies in the world. As a consequence it may be that your company needs assistance in either a Japanese language course or one of our Japanese intercultural workshops. We have put together a team of quality native-fluent Japanese speakers ready to support your company in order to conduct efficient business with this key Far East country.

Japanese Language Courses:
Our native fluent trainers have a great deal of experience in providing Japanese lessons for complete beginners to advanced level speakers. We select all our trainers not only for their subject knowledge but also for their pedagogic skills needed to help the learner maintain a constant learning curve reaching achievable goals efficiently.
Japanese Intercultural Workshops:
Japan in its historical isolation has developed a unique and deep culture. Understanding and embracing this culture for westerners can be a crucial door opener in doing good business with Japan.
We can provide you or your company with a custom-made Japanese Intercultural Workshop. Training for your personnel can be an invaluable investment for any business that you may have with this unique Asian country.
Content:
for your employees:theory and practice
• Culture & Culinary
• Customs & Behavior
• Communication with japanese colleagues
• Preparation for a business trip
• Meetings
• Dress Code
• Punctuality
• Greeting
• Business cards
• Gifts
• Mobile telephone etiquette
• After the meeting
• Business Lunch
• Eating
• Drinking
• Becoming noisy
• Blowing one's nose
• Smoking
• Tips
• Communicating
• Converstion
• Compliments
• Facial Expressions
• Gestures
• Dealing with misunderstanding and problems
• Rules for Public Baths
• Eating Outdoors
Whether you need to learn or improve your Japanese for business reasons or simply for pleasure we can offer you a tailor-made course to fulfill your requirements.
案ずるより産むが易し。Anzuru yori umu ga yasushi.
For more information you can telephone us direst using our toll free number or get in touch using the contact form on the left of the page.
We look forward to hearing from you.Formularende