English Courses and Language Training in Dresden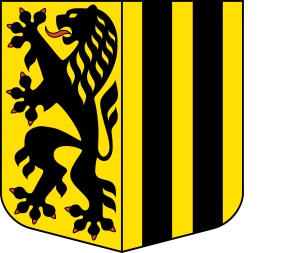 Business English Academy are specialists in offering work-specific in-house English Courses tailor-made for your company.
Approximately 2.4 million people live in and aroundin the metropolitan area of Dresden. It is one of Germany's oldest cities.It is located on Germany's eastern border and a gateway to many countries to the east.
With so many international companies located in the city of Dresden, the international language of business is of great importance to all. We at Business English Academy can provide a premium service to help improve your international business. We are specialists in working with companies to help maximise your English learning training. We believe that this should be taught on a departmental basis. Therefore, if you require Financial English for you financial department, IT English for your IT department or Logistics English for your logistics company, we can provide you with tailor-made English training, which will provide instant results to help further your company's endeavours in reaching your international goals. Your employees will also benefit directly because our targeted English courses provide them with the tools to work immediately in the English language.

All our trainers are located in the Dresden region and are hand-selected by us, not only for their competence in the English language (all are native fluent speakers) but also because of their soft skills. These soft skills are of upmost importance because it enables the trainer to work with each individual on a much more personal level, utilising our own method, which is called ITL, or Interest Targeted Learning. Each course that we produce is created individually for you; this means, it is unique and we feel that this will enable your employees to learn better. The course program will be created by us to suit your needs. It could simple be a Real Estate English course or something as diverse as helping your employees better understand the Indian English accent if you company has great deal of dealings with India on the telephone, for example. This could be achieved through a series of workshops or a combination of this with e-learning.
For more information about the kind of English courses we offer, please click on the following link:
Business English Academy - Language Courses.
If you would like further information on how we go about creating courses for you, or if you wish to arrange am appointment, please don't hesitate either to get into contact with us by email or telephone.

Our fully qualified teachers team have either previously worked in the specific branch of english required or have gained knowledge through practical english teaching of the subject to previous clients.

Our expert team of trainers all live locally to the city of Dresden.

We are in your area!