English / German courses online or in-company
Online Business English language courses

Business English Academy offers Business English and German courses (Online/In-Company) for your company to successfully reach your international goals.

Online Legal English Courses

Unjustified enrichment, code of criminal procedure, civil law – are some of an untold number of terms that might be encountered in the field of legal english. We at Business English Academy offer specialiality legal business English courses.

English Course: Real Estate English

Adjustable-rate mortgage (ARM), judicial foreclosure and purchase money transaction maybe some of the terms used or heard in the business of real estate in the English language.

Technical English Course

We offer English courses specifically geared to technicians, engineers and other technical staff. As with ALL Business English Academy Courses we will specially design a Technical English Course to suit your company.

IT English

The English language is of vital importance to your IT staff in order for them to conduct their work at an effective level when your business is international. We at Business English Academy therefore recognise that IT English courses are vital to the future prosperity and development of German businesses.

English Course: Sales English

We offer in-company Sales English Courses individually made for your needs Example of possible content: Jobs and Responsibilities: - Job Titles and Tasks: Talking about your Job

English for the insurance industry

Risk and Reward: First Principles The main types of insurance Talking about your job Key principles of insurance Describing your company Roles and responsibilities in insurance companies Using numbers

English for apprentices

We offer english courses, which are specialised for apprentices. These courses will be tailored individually to the sector in which your apprentices are training for. It could be for the hotel industry, IT industry, sales, at the construction site, in the economy or any other of the diverse fields your apprentices may be training at.

Financial English Language Courses

Financial English delivered to your door at your company Fixed assets, share capital, current liabilities, operating costs or operating profit are just some English terms, which are very common in the world of finance.

Logistics English Course

Smooth constant, lifo-fifo, high rack storage area – can often be encountered when one has to deal in english language in the logistics sector. This sector has developed its own vocabulary and terminology over the years.

Business English: English Course for Marketing

Media plan, taking out an ad, disposal matrix - these are just a few english marketing terms that might be used when working in the marketing sector. For this field we offer a special business English course tailor-made for marketing personnel.

Business English: Human Resources

Social-compensation plan, lay-off protection, law about the legal protection of working mothers are terms which human resource staff will undoubtably encounter in our modern world.

Business English: English Course for Procurement

Process planning, requisition note, materials management - these are a few terms from the procurement sector. The procurement sector has its own very special vocabulary.

ENGLISH IN THE AUTOMOBILE INDUSTRY

1 Introduction to the car Factors involved in buying a car Opinions and agreeing or disagreeing types of cars Recommending car sales Adverbs of frequency 2 The exterior Exterior car parts The passive Car production Describing a process

English for the medical industry

Are you looking for a medical english course for your employees? To invest in language training for your workforce is to invest in the future of your company. We at Business English Academy can provide a total english language course solution, and ensure your tomorrow.
Face to Face-Online - Live English lessons online with real teachers
Learn english online in a virtual classroom with real live teachers using our video conference.
Small Classes with maximum 5 persons
Learn at home with no travelling
Incredibly low prices
Top Native Speaking trainers
System requires no downloads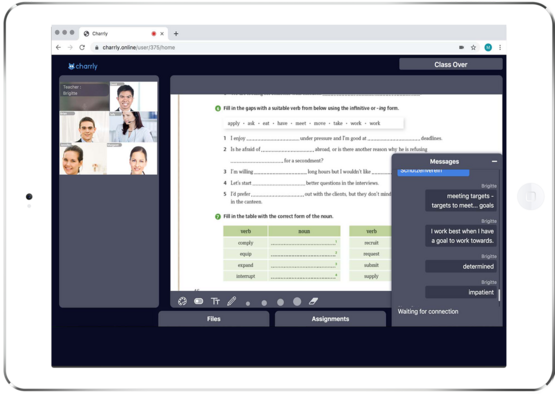 Parrot Checker - FREE App for Business English pronunciation on Google Play
ENGLISH SPEAKING / PRONUNCIATION APP FROM BUSINESS ENGLISH ACADEMY

Our new free English Speaking app, Parrot Checker, helps you check and improve your spoken English. It includes an interactive phonemic chart to learn to recognise the phonetic symbols and say and write the sounds of the International Phonetic Alphabet. Listen to example phrases and vocabulary from common Everyday and Business English situations.Speak, record and parrot check your voice with instant feedback. Download it now ...... it's absolutely FREE!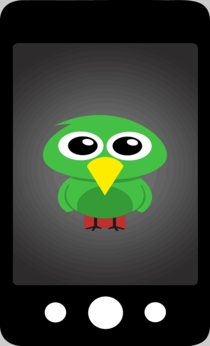 Contact Us
Get free and non-binding advice Call 0800 724 33 58 or send a form
') -->